Exclusive footage of the MSU basketball team leaving Columbus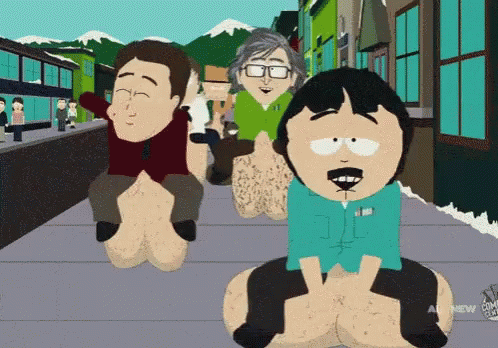 It wasn't easy and it sure as hell wasn't pretty, but this was a MASSIVE win for the Spartans. It's hard enough to win on the road in this conference, let alone doing it without Josh Langford and against a top 15 team. This was the epitome of a vintage Big Ten basketball game. It checked every box.
Physical ✓ Sloppy ✓ Questionable Officiating ✓ White Guys Dunking All Over The Place ✓
All we were missing was Teddy Valentine making a horrible call in crunch time and Dan Dakich making an ass of himself on the broadcast and we would have reached Big Ten basketball nirvana.
I have no idea how the Spartans ended up winning this game by nine points considering that there was a point at the end of the first half where I thought they might get run out of the building. Cassius had that deer in the headlights look and Ohio State was doing whatever they wanted on offense. It was deja vu from last season when a #5 ranked MSU team went into Columbus and got their teeth kicked in. MSU went into the locker room down 7 at half and it was starting to look like history might repeat itself. But then something changed.
Idk what Tom said in that locker room at halftime but whatever he did, it worked. MSU came out swinging in the 2nd half. Nick Ward And Cassius Winston went to work and showed a poise and toughness that we had rarely seen before. Little by little MSU started to get their swagger back and made big play after big play.
Even on a day that MSU didn't have their A-game they were able to lean on their experience and simply will their way to a victory in a tough environment. This was a total team effort but make no mistake about it, Nick and Cassius won MSU this game in the 2nd half. The younger versions of Nick Ward and Cassius Winston would've struggled down the stretch today. Sophomore Nick Ward would've gotten flustered by the double team and spent crunch time on the bench. Sophomore Cassius Winston would've gotten complacent and passive. Luckily those guys stayed at home today.
It's crazy to think that this MSU team might actually be better than last year's team, even after losing 2 lottery picks. Keyword here being MIGHT! Last years team was obviously far more talented and won a lot of games on talent alone, but they just never seemed to completely gel. This team is much more experienced and everyone knows exactly what their role is and you can tell that Izzo has a much better feel for his rotation.
Coming into this game I thought that MSU was a fine team. They were pretty good. They would probably compete for the Big Ten title and most likely lose in the Sweet 16 or Elite 8. I didn't think they had that "it" factor to get them to the Final 4 and beyond, but today's game has turned me into a believer. They still have a long way to go before they reach that elite level but today showed me that they are certainly capable. The rest of the country has officially been put on notice.